Roofing Contractor in St. Louis, MO
Keeping a quality roof over your head since 2005's Hurricane Katrina.
Superior Commercial & Home Roofing Systems in St. Louis, Missouri
Ready to get your roof done right the first time?
Request a free quote with Lee and the team of Superior Commercial Roofing Systems. We'll stop by to evaluate your roof's needs and do the job right the first time.
''From the initial estimating process, contract construction, tear off, installation, clean up and follow-up, Lee and his crew were conscientious, thorough, and professional. We are extremely happy with the end product and the value for our money. I would use them again and recommend them to others.''
Dave Robbins - Google Review of our roofing services
''Last fall during heavy rains our roof began leaking into our master bathroom. I tried getting someone out but just the tarp was several hundred dollars and their permanent repair was significantly more than that. I called Lee and he said he would come out the next day and see what he could do. He made the permanent repairs and stopped the leaks and the roof has been fine since then. Lee's quick response and cost-effective repair were greatly appreciated.''
Dennis Valentino - Google Review of our roofing services
''Lee's team did a great job with my roof. They were very professional and did the work in the time frame they promised. I heartily recommend them.''
Barak Cook - Google Review of our roofing services
''Thanks to Lee and his crew for doing such a good job on our roof. We are very pleased with the quality of work that was done! Lee was easy to work with and his crew was prompt and respectful. Thanks again for all your hard work.''
Emily Cunningham - Facebook Review of our roofing services
''Last fall, we put on our thirteenth Conklin roof since 1983 and all are without a leak. This is a multimillion-dollar development: some of the condominiums sell for over $300,000. We can't afford leaks. I would recommend this system to anyone with a flat roof that doesn't want to be bothered with leaks.''
Ken H. - Happy Conklin® Client
''Anyone who has doubts whether a white roof coating makes a difference should have been in our building on a 100-degree summer day. Usually, the air conditioner struggles and it gets very hot in the shop. However, with our new white roof from Conklin, our air conditioners were cycling and customers and employees were commenting how nice it was in the building.''
Roger L. - Happy Conklin® Client
Hi, I'm Lee Myers
Your professional roofer serving the greater St. Louis, Missouri area
''My wife and I started out as volunteers repairing roofs for families devastated by Hurricane Katrina back in 2005. Being able to give that peace of mind to worried parents and primary bread-winners made me appreciate the quality roof I had over my family's head every night. That's the type of roof I will put over your head.
About SCRS

Superior Commercial Roofing Systems

is owned by

Lee Myers, a roofer in St. Louis, Missouri

. For 20 years, Lee has accrued experience and with shingle roofs for pitched roofs and flat roof coatings in the residential field, and metal roofs with modified bitumen systems for the commercial roofing industry. As contractors of the SCRS network, we stand by our work and use

reliable and durable roofing supplies

with brands like

CertainTeed®

,

Uniflex®

, and

Conklin®

. Why? Because genuine customer service and using durable quality materials at competitive prices is always good business in the long-run. Don't you agree?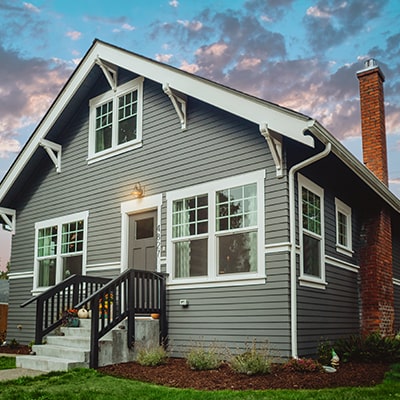 When it comes to the roof over our families, we never compromise on quality to save a few bucks. We hope you feel the same.
Life happens. Storms, hail, or a random pack of racoons can cause some serious damage. Stop wondering who to call, here's our number.
Call 573-470-4998
Gaining your trust is so important to us, we only work with certified and experienced brands that give you peace of mind.
See Why
Don't you just hate having to do things twice? We do too. So tell us your concerns and let's make sure it's done right this time.
Thinking About Home Renovations? You'll Love this Special Roofing Offer!
According to U.S. News, a regular roof lasts about 20 years. But with our high-quality materials and rock-solid guarantee, you receive:
A 50-year transferable warranty on materials and labor
A complimentary comprehensive roof exam
Honest, no corner-cutting roofing contractors
So if you choose SCRS, your roof will last 250% longer compared to other estates in the area. That's more than twice as long what other roofers are installing these days! And for about the same price. That's a no brainer.
We like going above and beyond. So it makes us happy to offer these roofing contractor services to our neighbors in the St. Louis, Missouri and Illinois areas.
Second Opinions On-The-House
Don't tear off your roof if you don't have to. We'll inspect every corner of your roof to find an alternative that will last for a lifetime.